INDUSTRY TRENDS
During a time when students want to return to their college campuses, experts predict that the COVID-19 pandemic will catalyze significant changes to the traditional learning environment and campus life.
23% Percentage of students who are confident that they can get a quality education through remote classes.
60% Average decline in classroom capacity as a result of social distancing.
85% Percentage of college students who are at least somewhat concerned about the safety of on-campus dining.
As a result, it is more important than ever before to strive for a new level of cleanliness and provide the right products to keep students safe while maximizing staff and employee productivity.
HIGH TOUCH CLEANING GUIDANCE
As students begin returning to colleges and universities across the country, higher education institutions need to ensure that they have an established cleaning process that includes regularly cleaning high-touch areas. Cleaning frequently with industry-leading products will help facilities keep students and employees safe and minimize the spread of illness.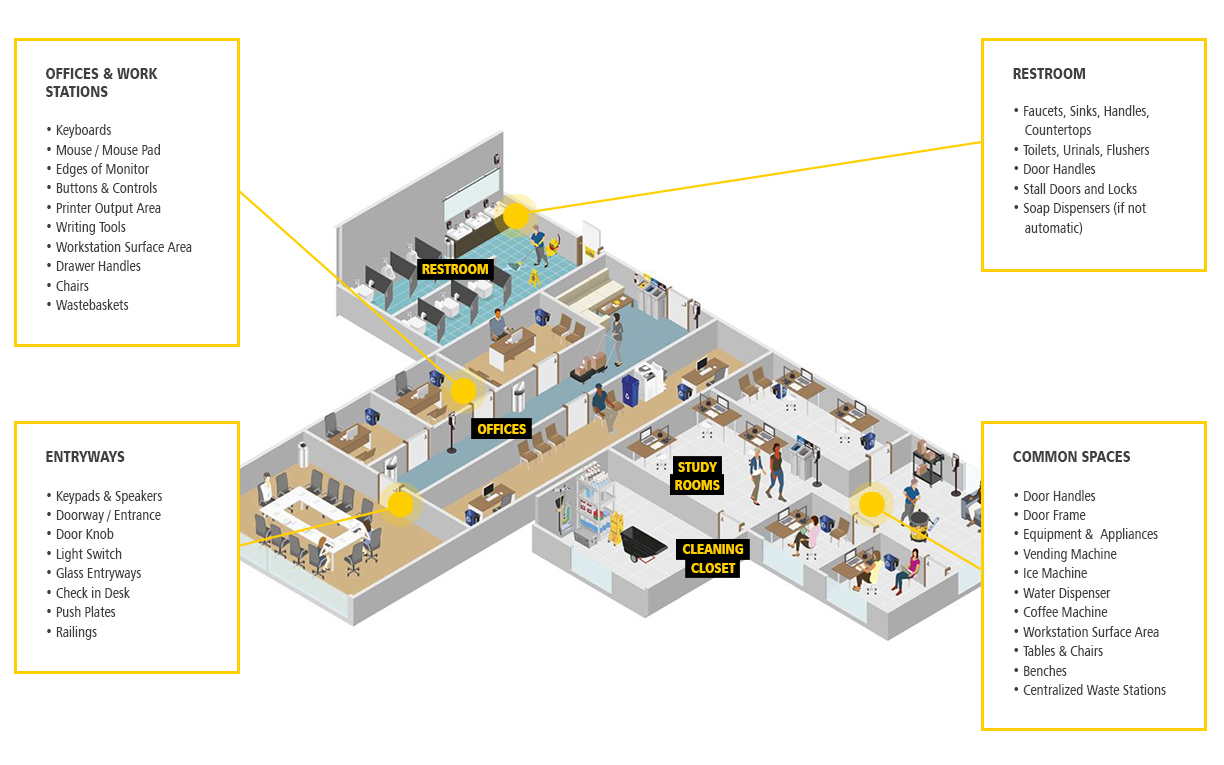 PRODUCT RECOMMENDATIONS
Vented BRUTE® 32 Gal Gray
Innovative venting channels make lifting out liners up to 50% easier, improving productivity and reducing the risk of injury.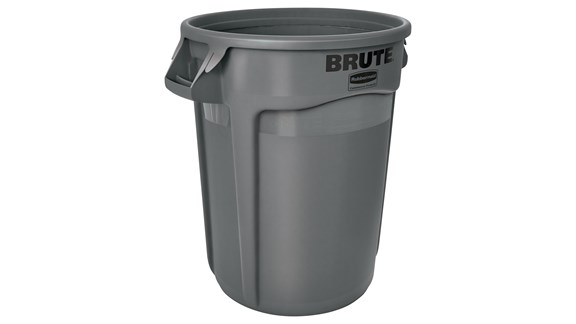 For more information click here:
https://www.kkssinfinity.com/products/kkss-rubbermaid-vented-brute
References:
Higher Education Solutions | Rubbermaid Commercial. (2021). Rubbermaid. https://www.rubbermaidcommercial.com/higher-education/