CleanRest your Mattress Hygiene Solution
CleanRest introduce products that incorporates "cure and prevention" bedbugs solution without any chemicals.

How it works?
In layman terms, Clean rest has a special membrane build into the encasement which is breathable but not allowing micro bugs coming in or out from the mattress.
In a hotel environment where travelers come in and out in a hotel, they tend to bring in beg bugs via luggage trolleys, suit cases, backpacks and clothing.
Conventionally, 5 star hotel practices 3 layers of bed sheets and a mattress protector. In a normal environment for domestic use, this is a perfect solution but in a commercial environment where mattress traffic is high will be exposed to high risk of beg bug infestation. This is even more severe if you have weather conditions that permits breeding in hot and cold climate causing condensation which increase breeding of bed bugs.
Clean Rest is a solution that puts the bed bugs into a "jail" and then slowly starve them to death. The encasement will not allowed any bed bugs to come out and neither will new bed bugs go in. With this concept, without food from your hair, skin and other body excrement, they will be in hibernation mode and dies within the encasement. Furthermore, once bed bugs dies, they will be like toxic dust which causes asthma and bronchitis that will remain inside the encasement.
The encasement is a one -time installation and lock it for life. There is a secure clip that ensures that no bed bugs will ever come out unless it is not secured accordingly. There is no laundry required and no need to change it unless it is damaged. There is no smell nor you are worried that you or your team will be exposed to the chemicals. There is no follow up required every 6 months and you do not need to assign staff to check on the encasement. Your business is to sell rooms and we give you a peace of mind with our trouble free solutions in terms of maintenance and other future costs.
From here, you do not need to close the room for chemical treatment for 1 to 2 weeks. There is no need to shut down the room as this will cause revenue lost and you can maintain the room inventory for sale without knocking it out of order.
Product Introduction - Pro Waterproof Encasement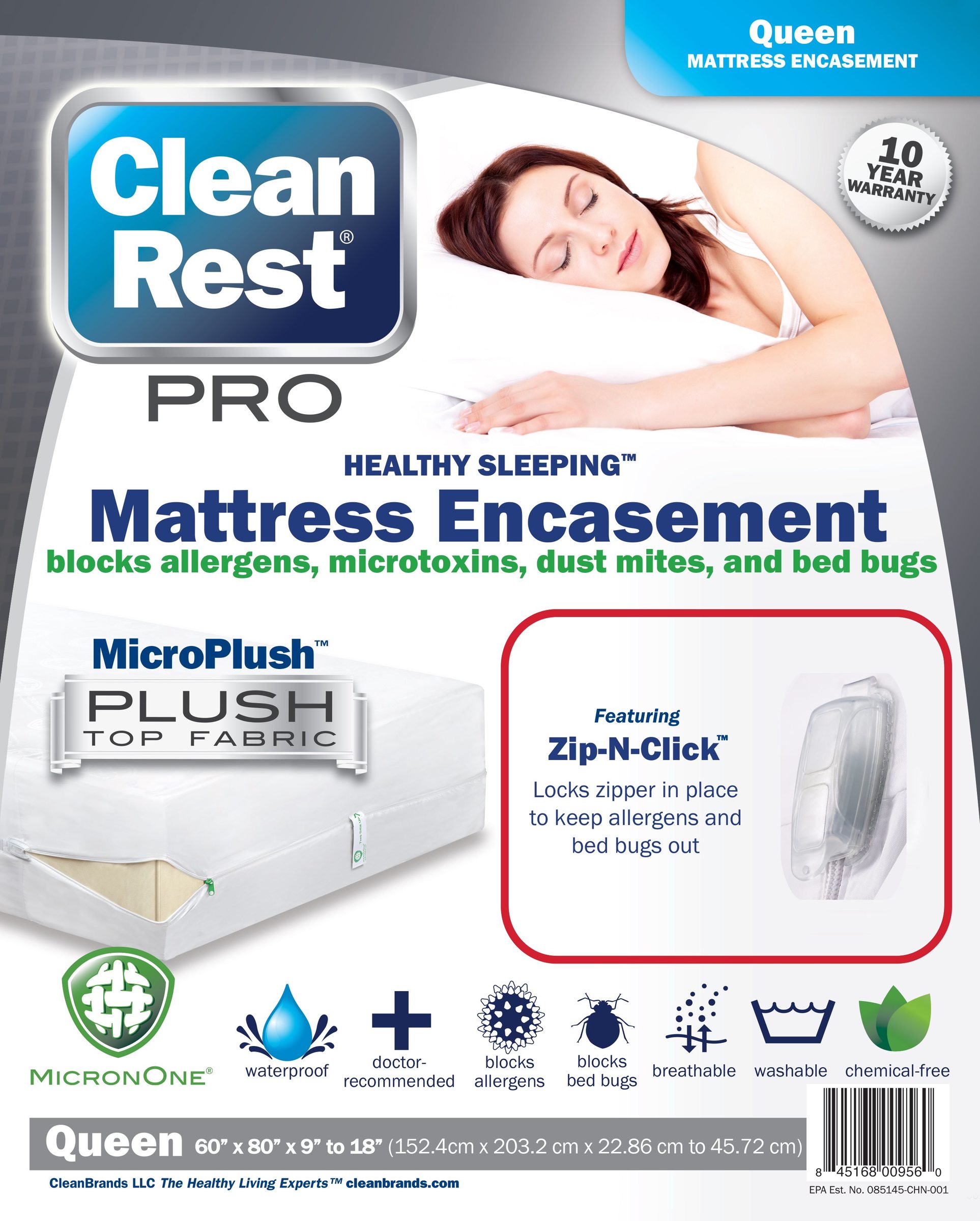 The Encasement is a 360º protection sheet that keep the bugs penetrate into the mattress and with the waterproof on the top part will be double protection to your mattress.
Product Introduction - Hotel Kit
The Hotel kit consists of 2 products which is the Clean Rest Encasement and Clean Rest Mattress Protector
Another extra value added in the hotel kit, we provide a waterproof mattress protector. This is fitted with elastic band for ease in installation. It is great for high traffic mattresses as human body tends to sweat or children wetting the bed which increase the chance of bed bug infestation.
Looking into bulk orders?
Contact us for more details - enquiry@kkssinfinity.com
KKSS INFINITY - Your Bedroom Specialist